Circular Time and Themed Lands: To Christmas or Not?
It's officially November, well I guess two weeks in at this point, but regardless that means that the theme park industry is in full Christmas mode. This includes special food & beverage offerings, entertainment, and of course decorations. These decorations really shine and bring out the best of the season. But not every park, attraction, or shop is decorated for the holiday. There's a very particular reason for this and it involves thinking about a theme land's story in regards to linear time. Well, circular, but linear in the sense that it keeps moving forward (opening new doors etc).
The circular time theory comes into play with each and every themed land in existence. When you're experiencing the land, attractions, shows, shops… everything there, you're experiencing it at a specific point in time. This point in time reflects a specific day, which most of the time is the present day just the wrong year. Take for example Main Street USA. They celebrate Christmas, Easter, Spring, Fall, Summer, Fourth of July, Halloween, and much more. You aren't visiting Main Street on the Fourth of July 2019 though, you're visiting during a year at the turn of the century. Specific year doesn't matter, it's just not *now*.
At the end of the year Main Street USA doesn't age, it starts the cycle again. If Main Street continued to age then Walt Disney World's street would be close to the 60s now and Disneyland would have a TRON arcade instead of the Penny Arcade. The land is stuck in a year, but still progresses through that year. Each and every year. This Halloween was last, and this last will be the upcoming. Let's dub this the Yearly Cycle.
Other lands also adhere to this Yearly Cycle. At Disney's Animal Kingdom all of the lands celebrate Christmas, making this entire park on the yearly cycle. This is the first year for Christmas decorations in Pandora: The World of AVATAR thus signaling they are on a year cycle as well. Prior to this it wasn't clear when you were visiting, but more on that later. Disney California Adventure falls into this yearly cycle too, as does the Wizarding World of Harry Potter both Diagon Alley and Hogsmeade. Shockingly enough Christmas exists in the Harry Potter universe and is canon. Happy Christmas Ron. Most themed lands you encounter actually do this yearly cycle, including decorating for the holidays. Like I said, Pandora previously didn't decorate making the land fall into that exclusive bucket. Finding a land that does a daily cycle takes time and effort to truly understand the story. 2019 gave us the ultimate gift to this daily cycle idea: Galaxy's Edge.
Rich in story, the events happening at the Black Spire Outpost on Batuu at Star Wars: Galaxy's Edge happen in a single day. Hondo isn't letting the Millennium Falcon be flown every day for eternity, you're just fortunate enough to be on Batuu the day that the falcon is available for flying. Kylo Ren landing the Tie Echelon and patrolling the marketplace? Single day, one time event. He's not doing this every day, there's no way. When Rise of the Resistance opens what you'll be experiencing is a once in a lifetime battle that the Resistance and First Order have. It doesn't matter if you visit Galaxy's Edge on Christmas, Easter, or a random day in August, you will be playing a part in the established universe's story on that specific day in time. This isn't a yearly cycle, it's a Daily Cycle.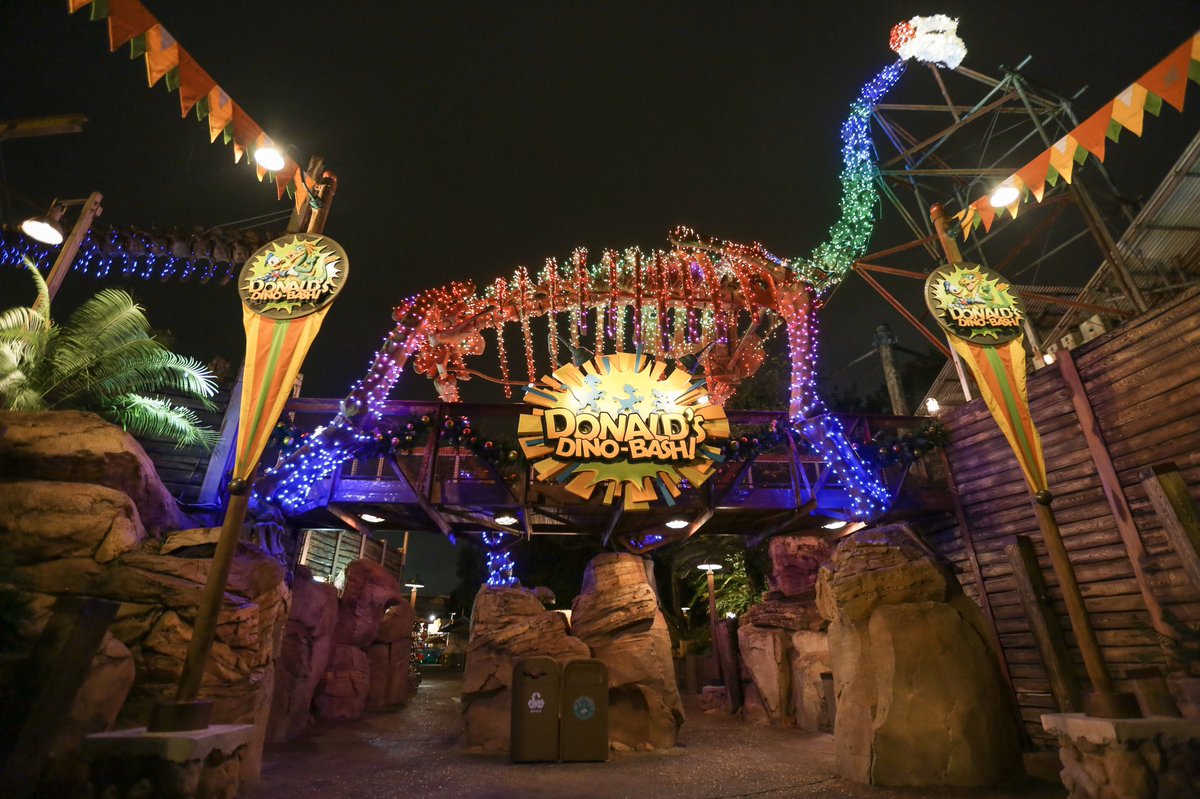 Other themed lands that adhere to the Daily Cycle include Antarctica at SeaWorld and even the Transformers attraction at Universal. These lands and attractions that showcase these unique, once in a lifetime events are on that daily cycle, stuck on a day in time. We can say this about any attraction, even DINOSAUR at Animal Kingdom, but with the Christmas decorations installed around Dinoland it's safe to assume that time progresses in the land's story.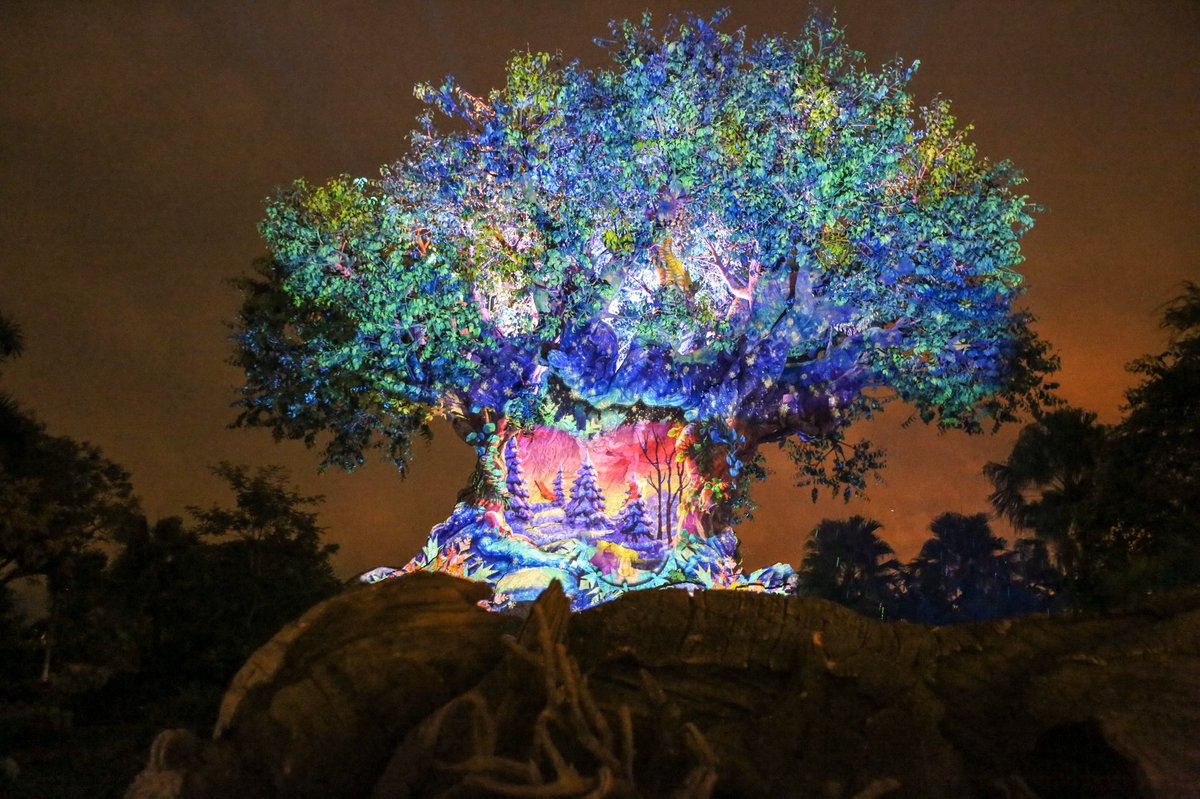 Now what about themed resorts? That's a topic for another time. I've said a bit of my piece during my post about The Boardwalk, you can read that here. Regardless of this nitpicking and potential breaks in story, you have to love the holiday season. All the parks really give it their all and turn these works of art into relevant and meaningful traditions year after real time year.